PEAK HEALTH AND PEAK PERFORMANCE
Join Dr. Chan as she shares why the body intuitively wants to heal itself. As an Integrative Holistic Medical Physician, Dr. Chan uses cutting edge lab work, based on the principles of quantum physics, to identify root causes of fatigue and diseases, and leverages intuition and energy medicine to optimize the body's inherent healing forces. Recorded Live at the WOW Conference, July, 2013. Thank you for your patience while the video loads. This video is approximately 28 mins in length.
About Dr. Jacqueline Chan, DO, MIM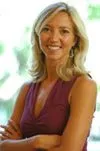 Dr. Chan's been named 'Who's Who in Medicine and Health Care', and is member of American College for the Advancement of Medicine, American Holistic Medical Association, American Academy of Osteopathy and the Cranial Academy. She prevents and treats diseases by providing the body with optimal nutrients as the body intuitively wants to heal itself. By supporting the body's biochemical processes and identifying other issues such as toxin build-up, stress and hormonal imbalances, Dr. Chan creates integrative protocols to correct these impediments with osteopathic and chiropractic treatments. She has integrated into her practice an innovative form of medicine based on quantum physics and cell biology – a comprehensive biochemical and energy balancing system on the leading edge of 21st century medical science. Dr. Chan is board certified in holistic medicine, neuromuscular and skeletal medicine, and has been featured on radio, TV, and as a panelist with Dr. Oz.